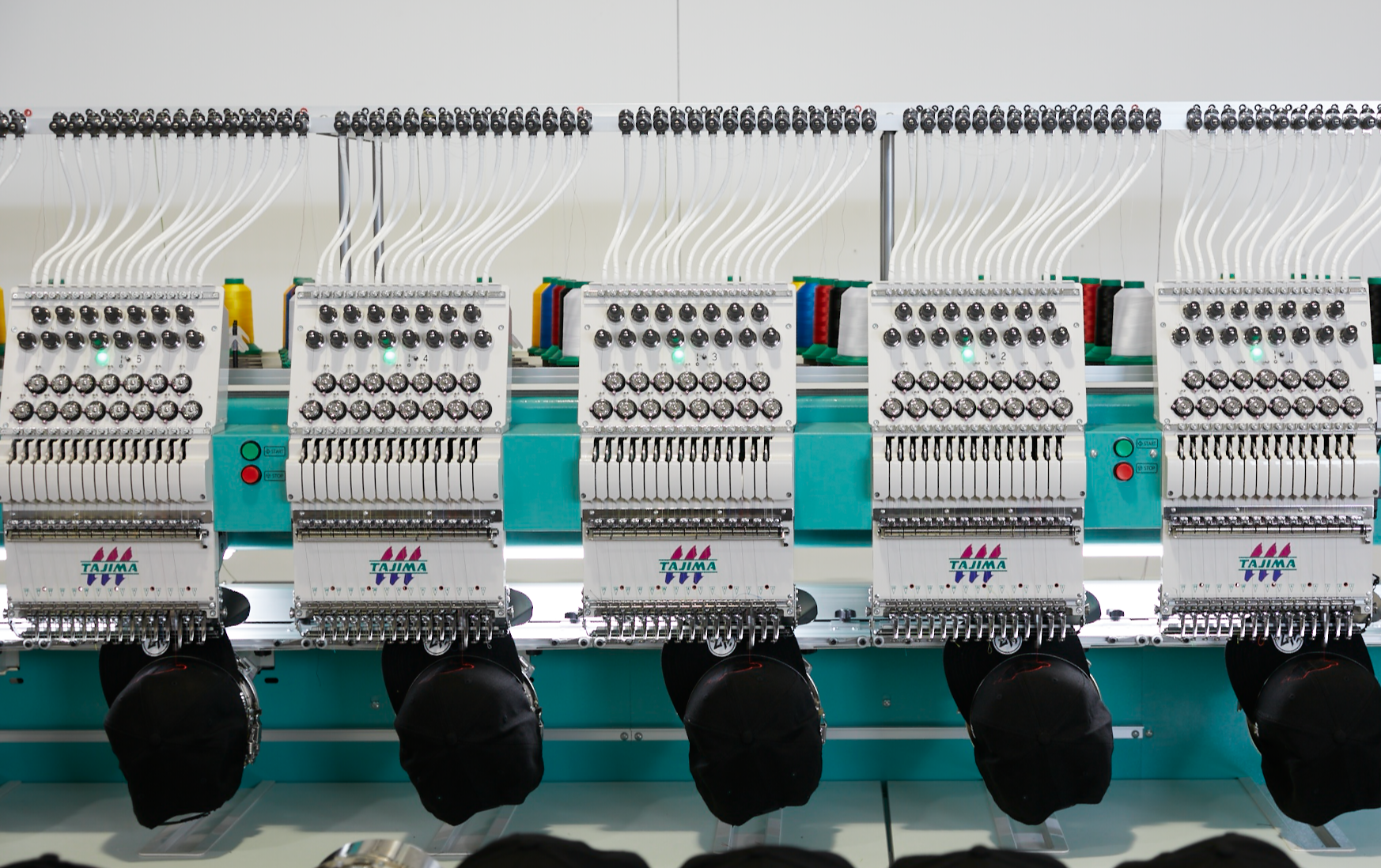 Custom apparel that moves the needle
Embroidery
Show off your business, brand, or cause with custom embroidered apparel that is a thread above the rest.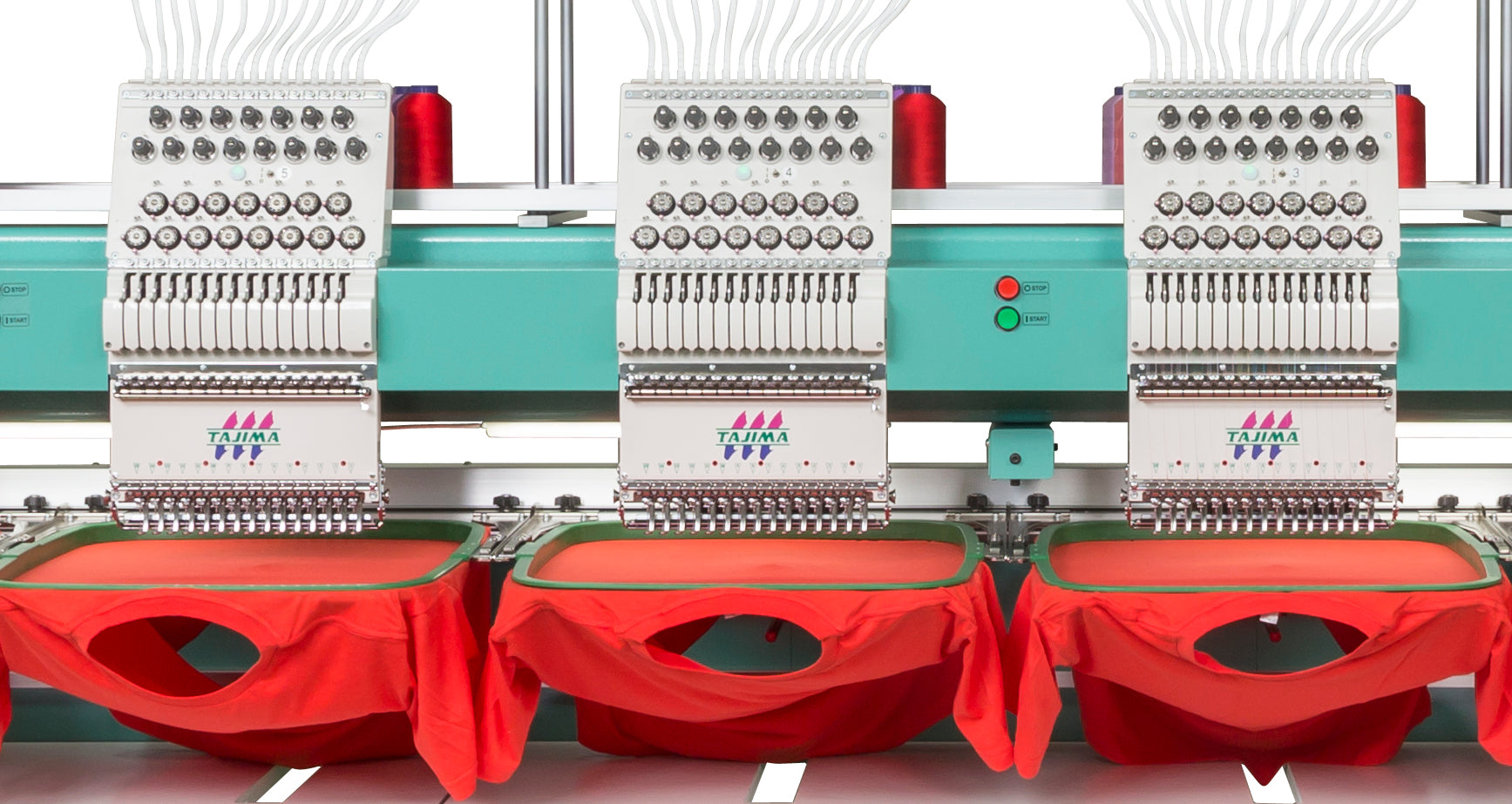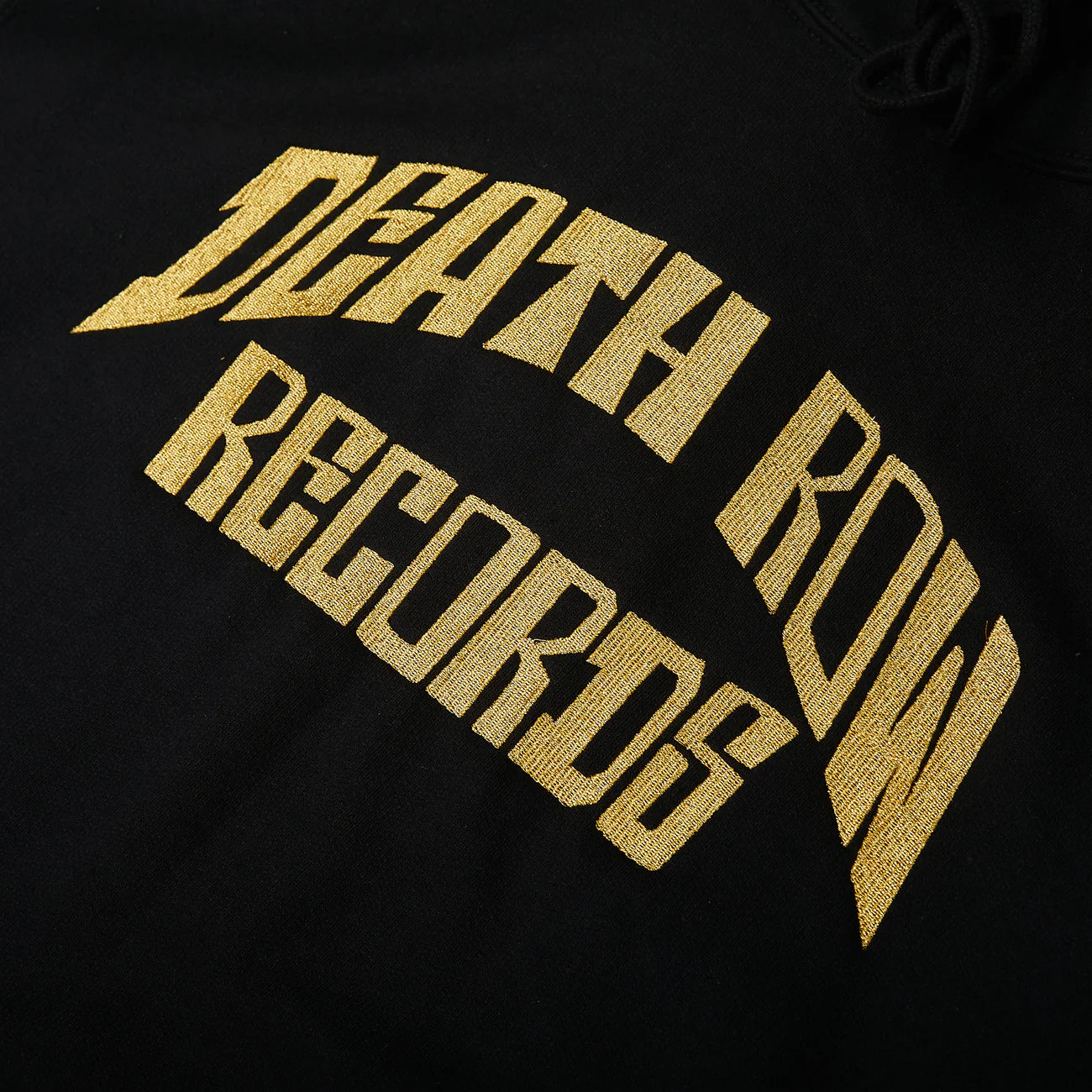 A Lasting Impression
XVI Printshop sets itself apart from other custom embroidery shops by slowing down the stitching in order to maintain control over the quality of the finished product. 
‍
While some shops pump out as many as 11,000 stitches per minute with machinery like ours, our team chooses to max out around 800 stitches per minute—ensuring that the job is done to the highest possible quality, regardless of how many units are in your order.
What is embroidery?
Apparel embroidery is a decorative technique that involves stitching designs onto garments, hats, bags, and other textile products using a needle and thread. The designs are created by digitizing an image or artwork and programming an embroidery machine to stitch the design onto the fabric. The process allows for high-quality and precise designs to be created with a professional and polished finish.
 Embroidery adds texture and dimension to clothing, making it a popular choice for high-end apparel such as dress shirts, jackets, and hats. It's also a popular choice for customizing uniforms, corporate apparel, and promotional items such as bags or towels. With a wide range of thread colors and embroidery techniques available, embroidery can be used to create intricate and detailed designs that make a lasting impression. Whether you're looking to create custom apparel for your business or add a personal touch to a special gift, embroidery is a versatile and timeless technique that delivers a premium look and feel.
Our embroidery facilities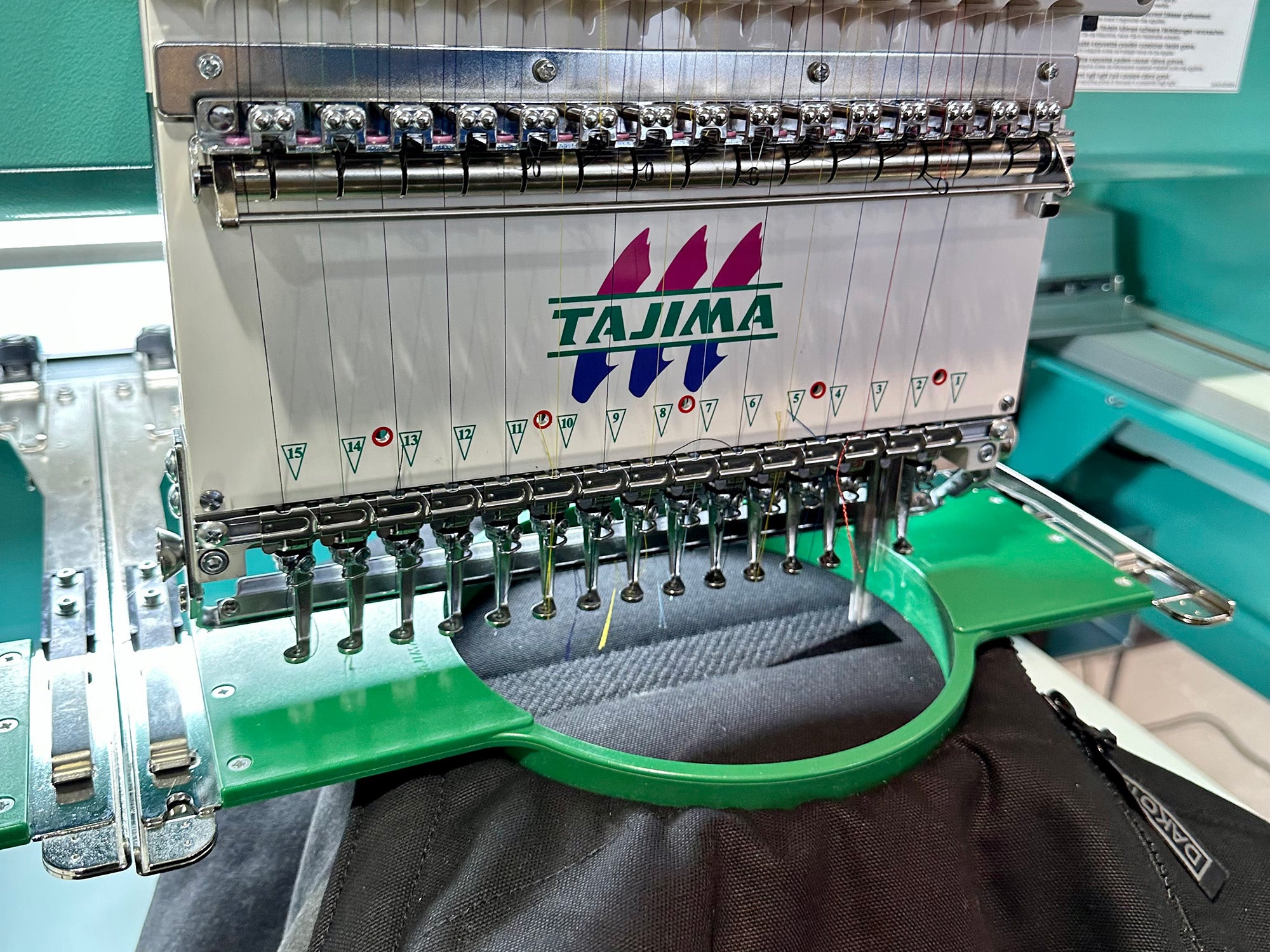 Digital Design
Using digital design software, we create a model of your design that includes the necessary stitching to bring it to life.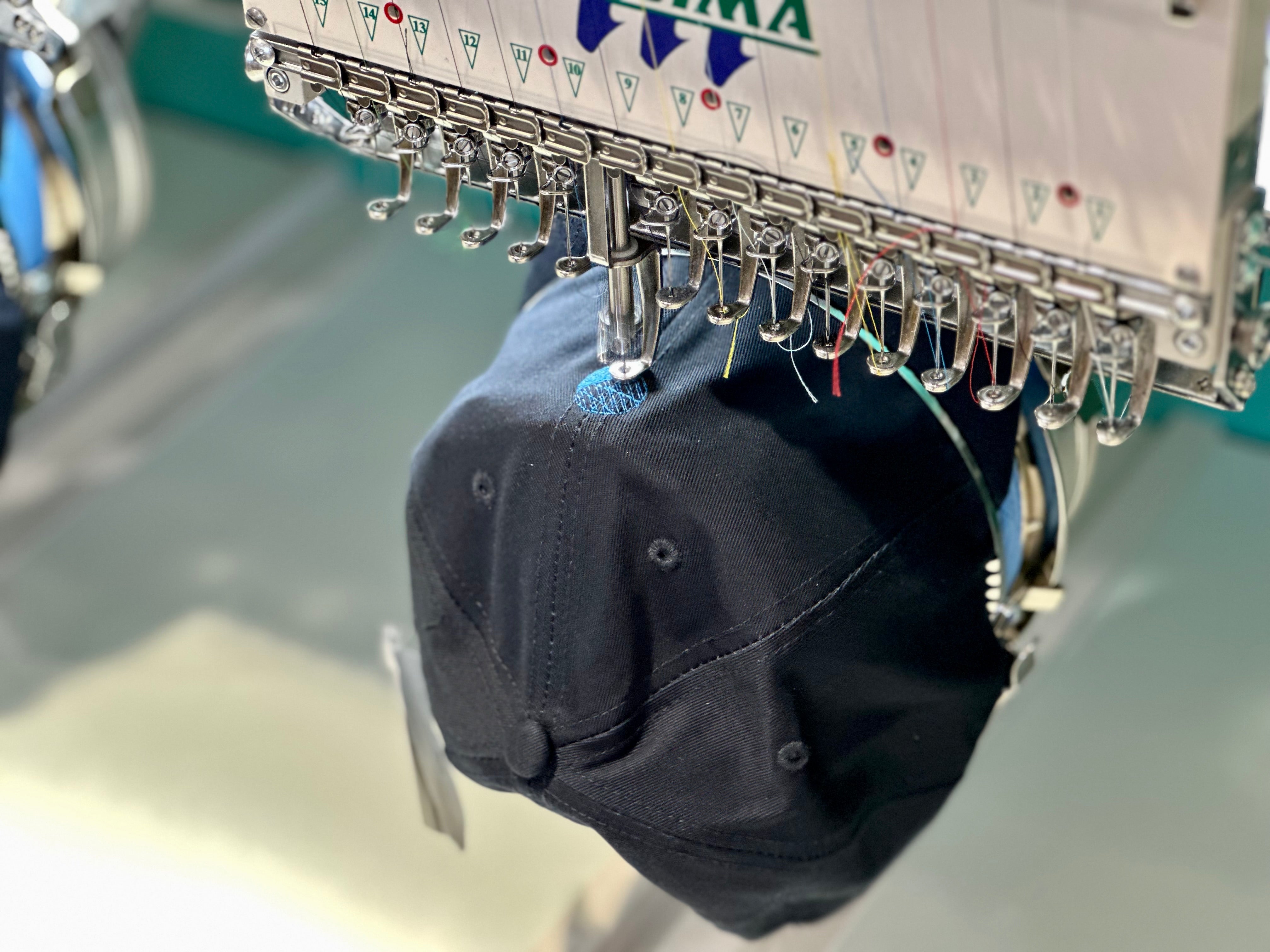 Stitching
Once your design is digitized and ready to be stitched, the embroidery process consists of punching the thread into the garment...over and over again.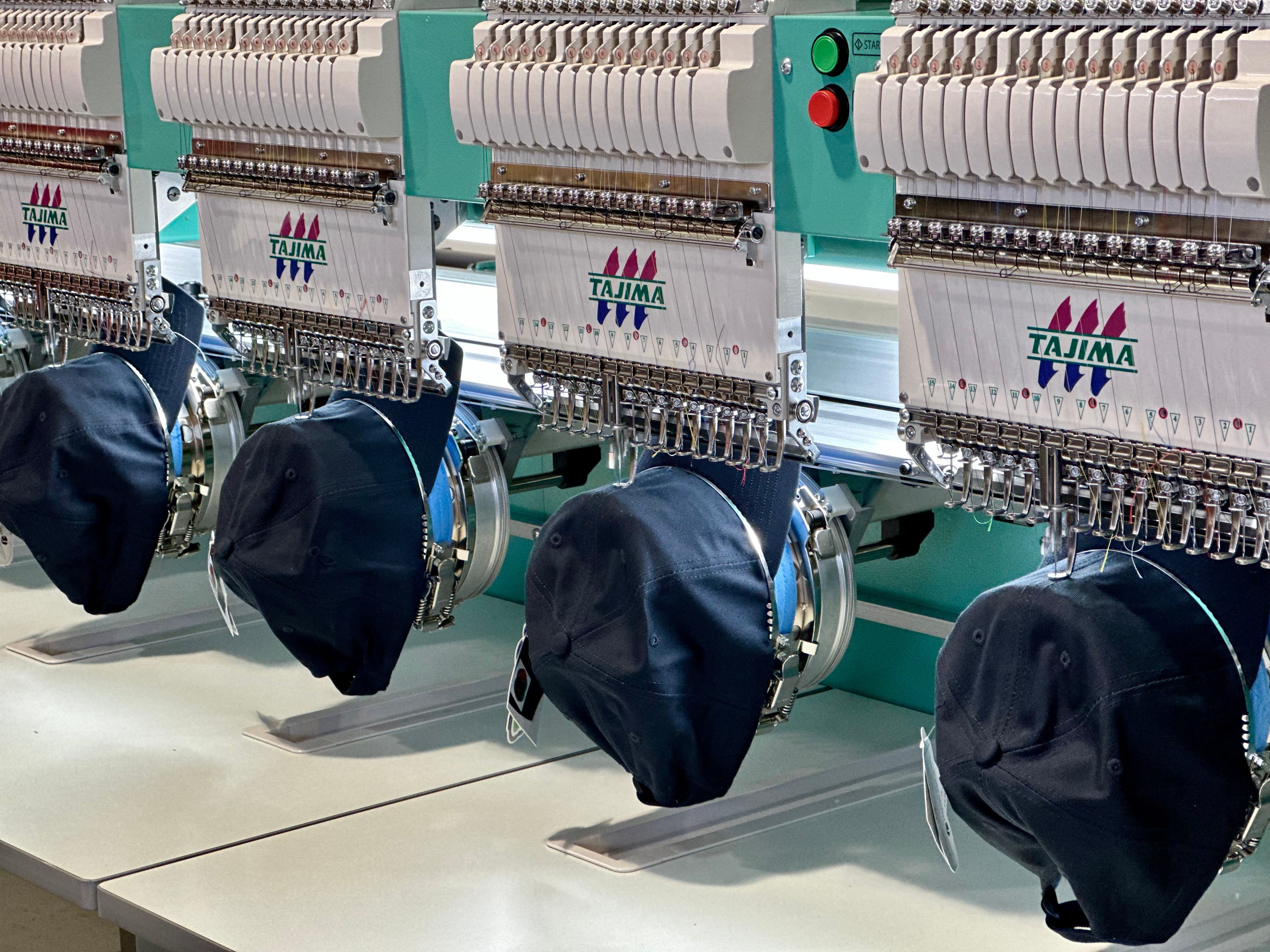 Finishing
After we remove any excess backing and cut off any flyaway stiches, your garment is complete!
Custom embroidery FAQs
The best thing to do to start your custom embroidery order is to contact us. We'll have you on your way to embroidered apparel perfection in no time
Where can I order the best custom embroidery?

We may be biased, but you've come to the right place! At XVI Printshop, we're ready to get your shirt, hat, or polo embroidery started. Contact us any time.
How do you make a custom embroidery design?

We take your beautiful work of art, digitize it, and enter it into our software. From there we choose from two types of stitching: satin stitching (which stitches back and forth only and is used for smaller areas) or fill stitching (in which the stitching direction can be adjusted to compensate for fabric structure and pulling).
What file types can I send my design to you in?

Basic visual files like PDF, EPS and JPEG work. If you can send in a vector art file, though, it's preferred as we can easily manipulate it if adjustments based on threading need to be made.
How many colors can my embroidered apparel design have?

Practically speaking, 7 to 8. That's a little high, though—embroidery works best when it's simple and not muddled up by an overly busy design.
Can I order embroidery on any product?

With embroidered apparel and custom embroidery services, the garment fabric matters less than theshape. In order to be loaded into our embroidery machine and ensure stability during stitching, a product should ideally be laid flat. With that being said, baseball caps are trickier to embroider than sweatshirts, due to their shape. For this reason, hat orders may take a bit longer than others. Need your hats stat? Let us know and we'll try to make it work!
How big can my design be?

Embroidery designs are typically smaller, but if you want to go big try to keep it in the range of 10 x 10 inches.
What is the average turnaround time for embroidery?

We take great pride in our turnaround times—because we know that as soon as you approve your order, you'll be waiting with bated breath for the mailman to come a-knockin'. That being said, embroidery is a delicate process (even with high-tech machinery like ours!) and we want to make sure your design is perfect. The faster the stitching, the more the fabric is pulled—which can cause it to warp and spread. Intricate embroidery orders may take a bit longer for this reason.

Orders using specialized services—like puff embroidery—may also have a longer turn time because the material is thicker, requiring a slower stitching process.

That being said: we will always do our best to get your goods in hand when you need them, even if you're working with a tight deadline. Ready to order embroidery online and need it fast? Let us know and we'll see what we can do!
1,000,000+
Over a million units screen printed