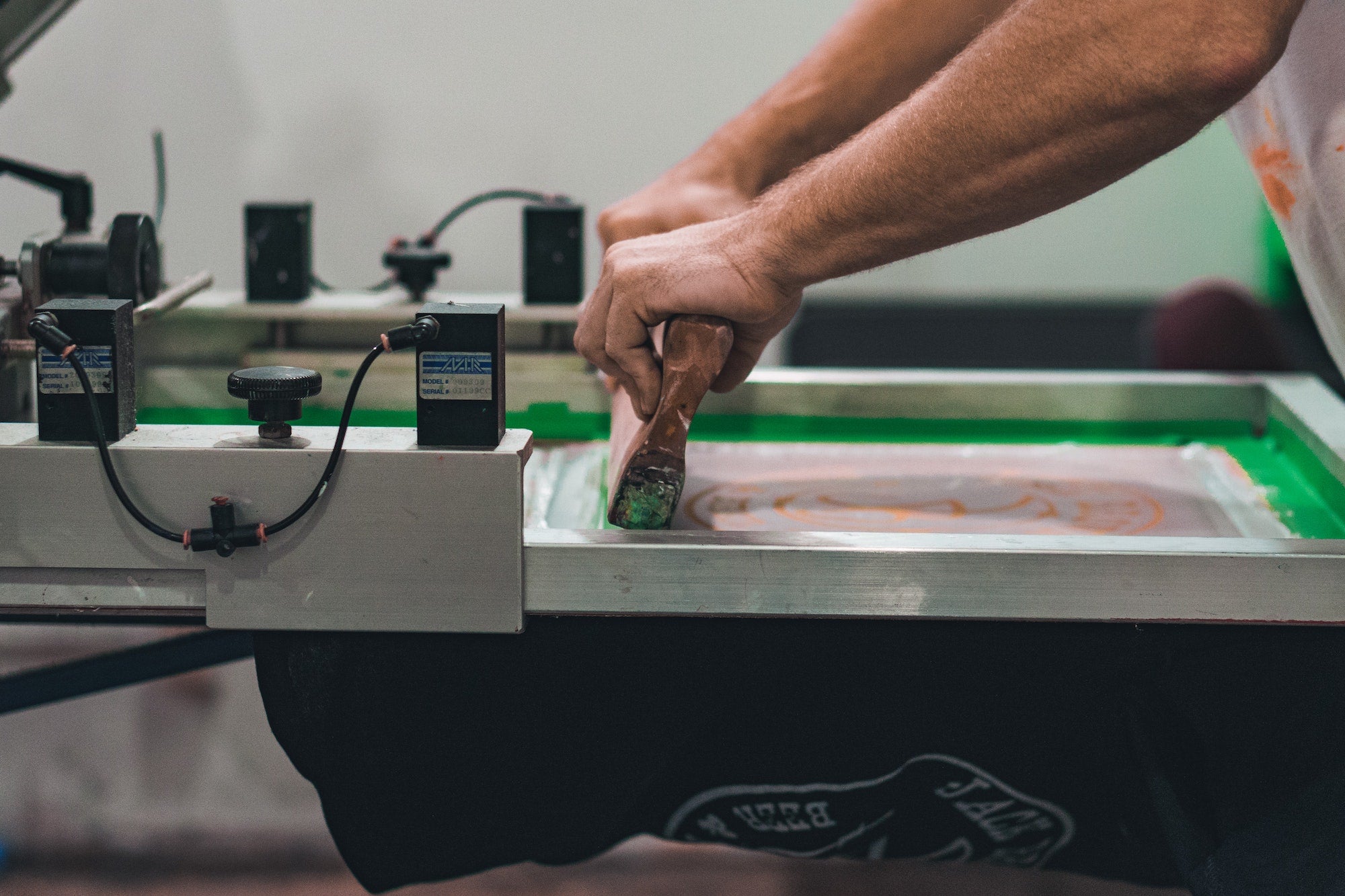 The blend of art & science
Screen Printing
It might sound easy — just print a t-shirt. But behind the scenes, there's a lot more happening. Skilled professionals such as graphic designers, ink mixers, and press operators — all working together, blending art and science to bring your project to life.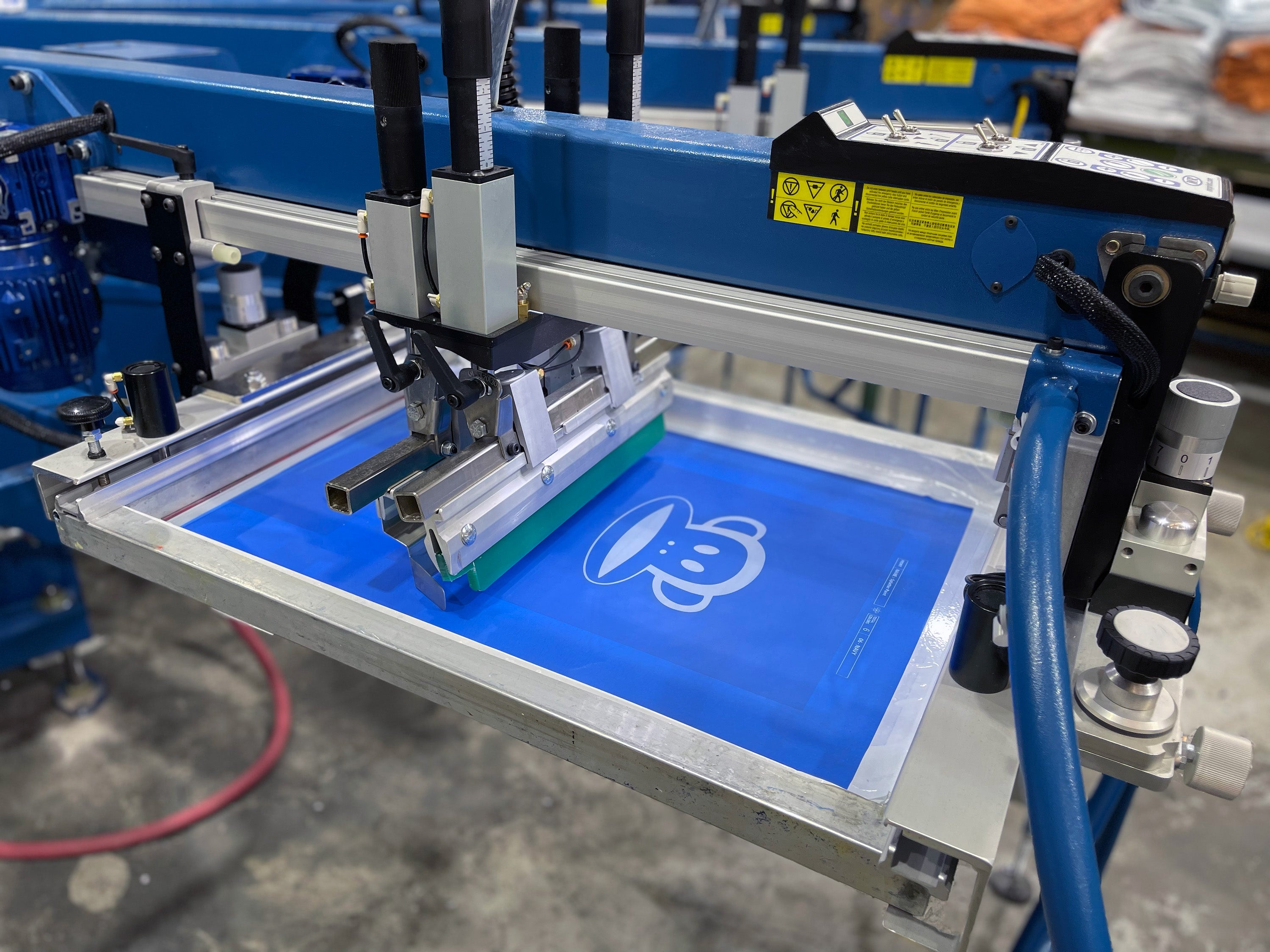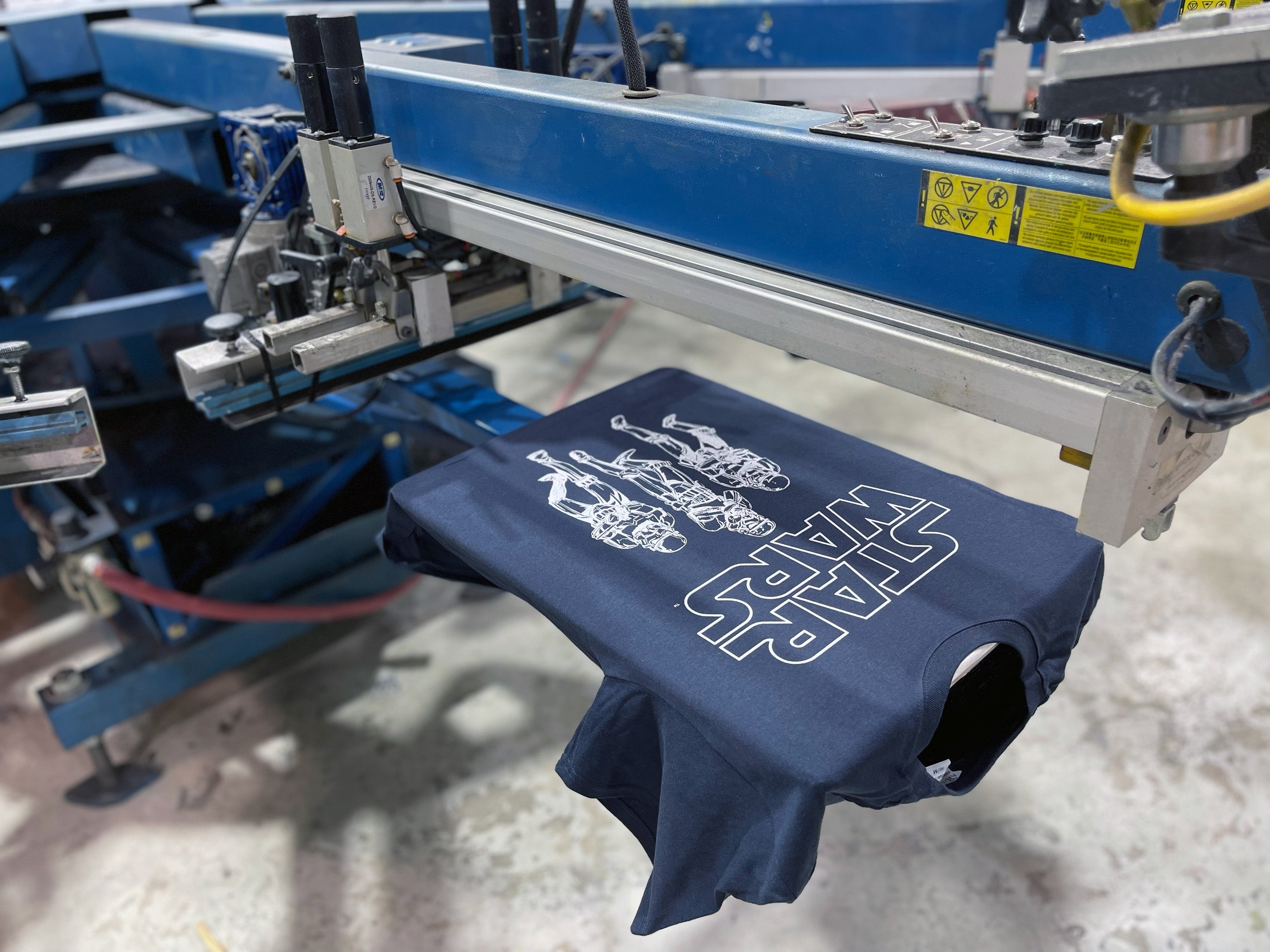 Quality Matters
At XVI, we source the world for the highest quality inks — plastisol or waterbase, and the best speciality processes — foil, glow in the dark, metallic. We can print almost anything you dream up!
Our staff have a combined 50+ years of experience with our state-of-the-art printing equipment, and they treat every job with the same level of professionalism and dedication to their craft.
What is screen printing?
Screen printing is a popular printing technique used to transfer designs onto a variety of surfaces, including fabric, paper, and plastic. The process involves using a stencil, also known as a screen, to apply ink onto the surface. The screen is created by coating a mesh screen with a photosensitive emulsion, which is then exposed to light through a film positive of the desired image. The areas of the emulsion that are exposed to the light harden, while the unexposed areas remain soft and are washed away, creating a stencil.
Ink is then pushed through the open areas of the stencil onto the surface using a squeegee. Each color requires a separate stencil and pass with the squeegee, allowing for multi-colored designs to be printed. Screen printing is a versatile technique that can produce vibrant colors, fine details, and durable designs, making it a popular choice for creating custom apparel, promotional items, and art prints. With its ability to produce high-quality prints on a variety of surfaces, screen printing is a valuable tool for businesses and individuals alike looking to create eye-catching and unique designs.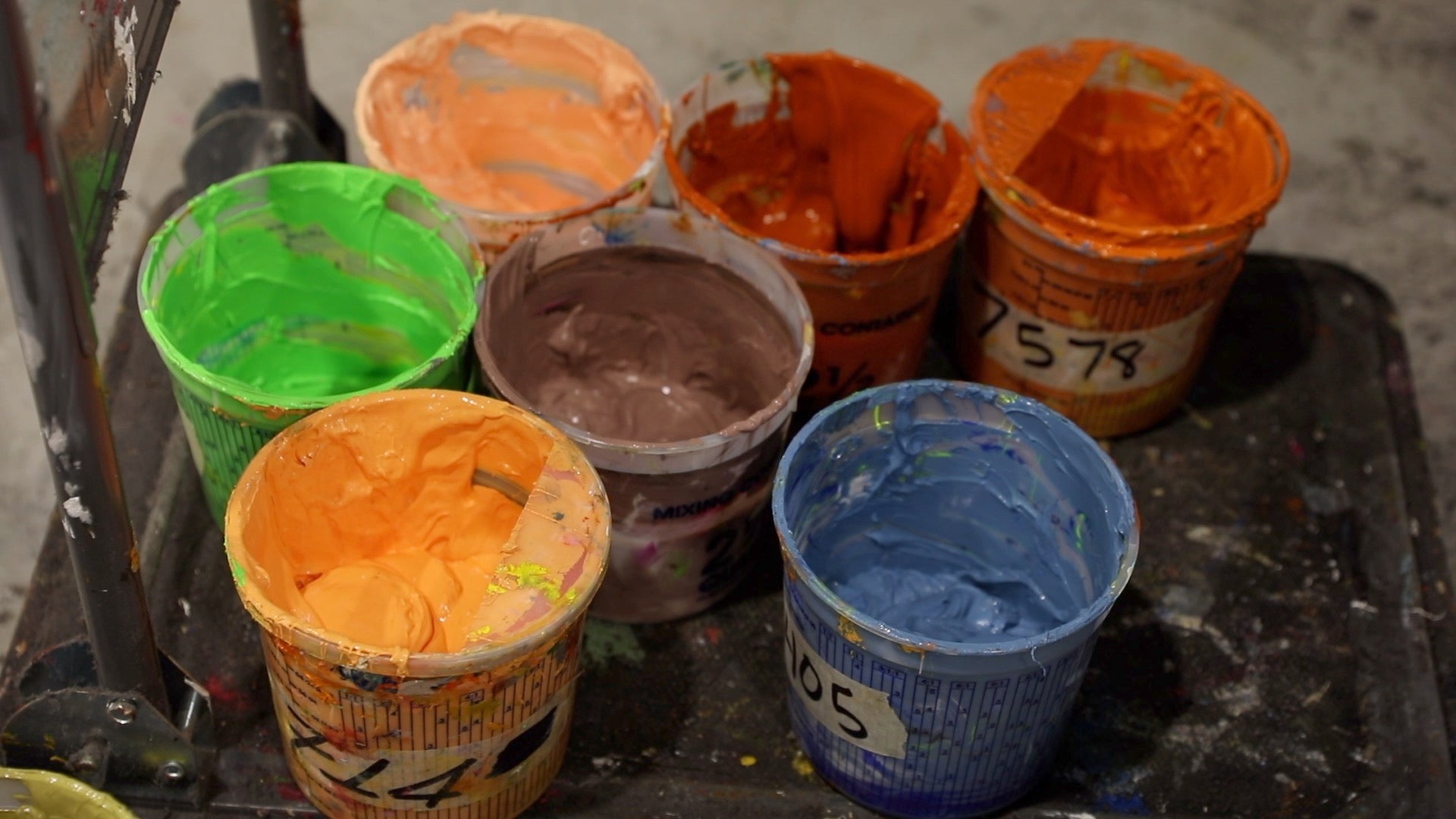 Color mixing
Your order starts with expert color mixers preparing the ink colors to perfectly match your design.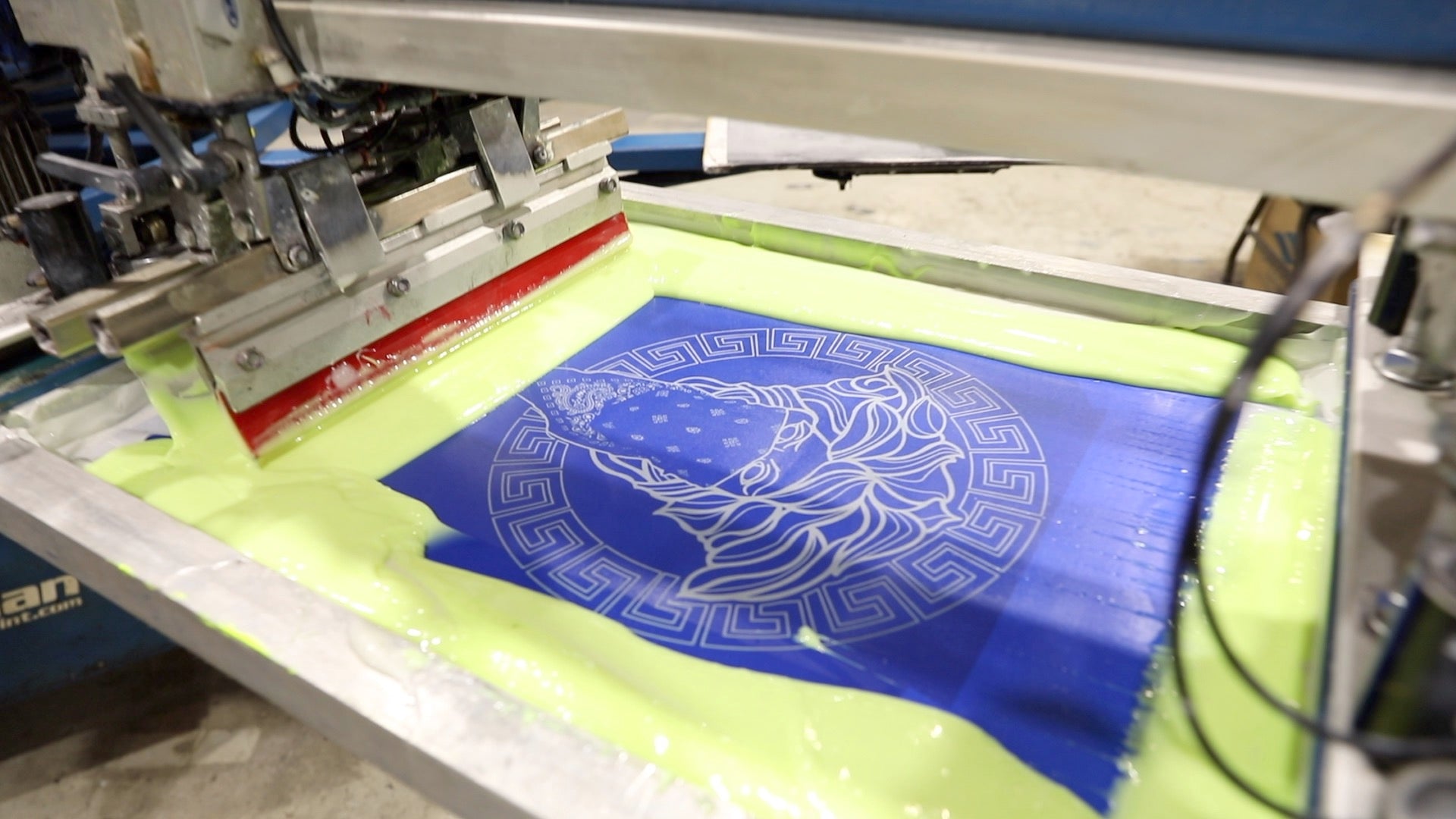 Ink pressing
The ink is pressed through the film onto your garment. Every color ink passes through its own film.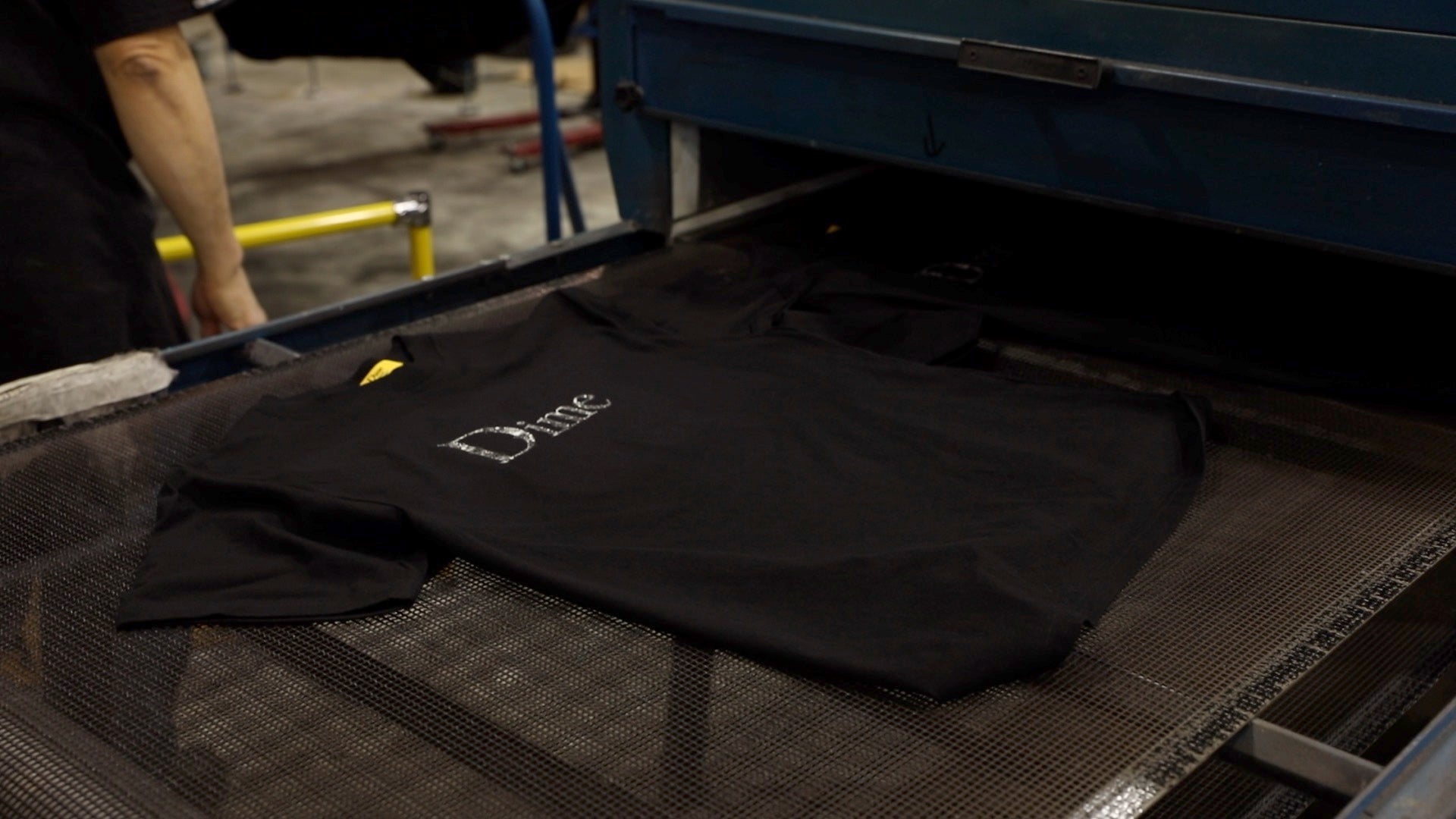 Drying
The garment runs through a heated conveyer belt to seal the ink in its place and finalize the garment production.
1,000,000+
Over a million units screen printed