Extra Services
Heat Transfers
Vinyl heat transfer printing is a method of creating custom designs on apparel using heat and pressure to transfer vinyl material onto the fabric. It offers a durable and long-lasting option for creating personalized t-shirts, hoodies, and other apparel items.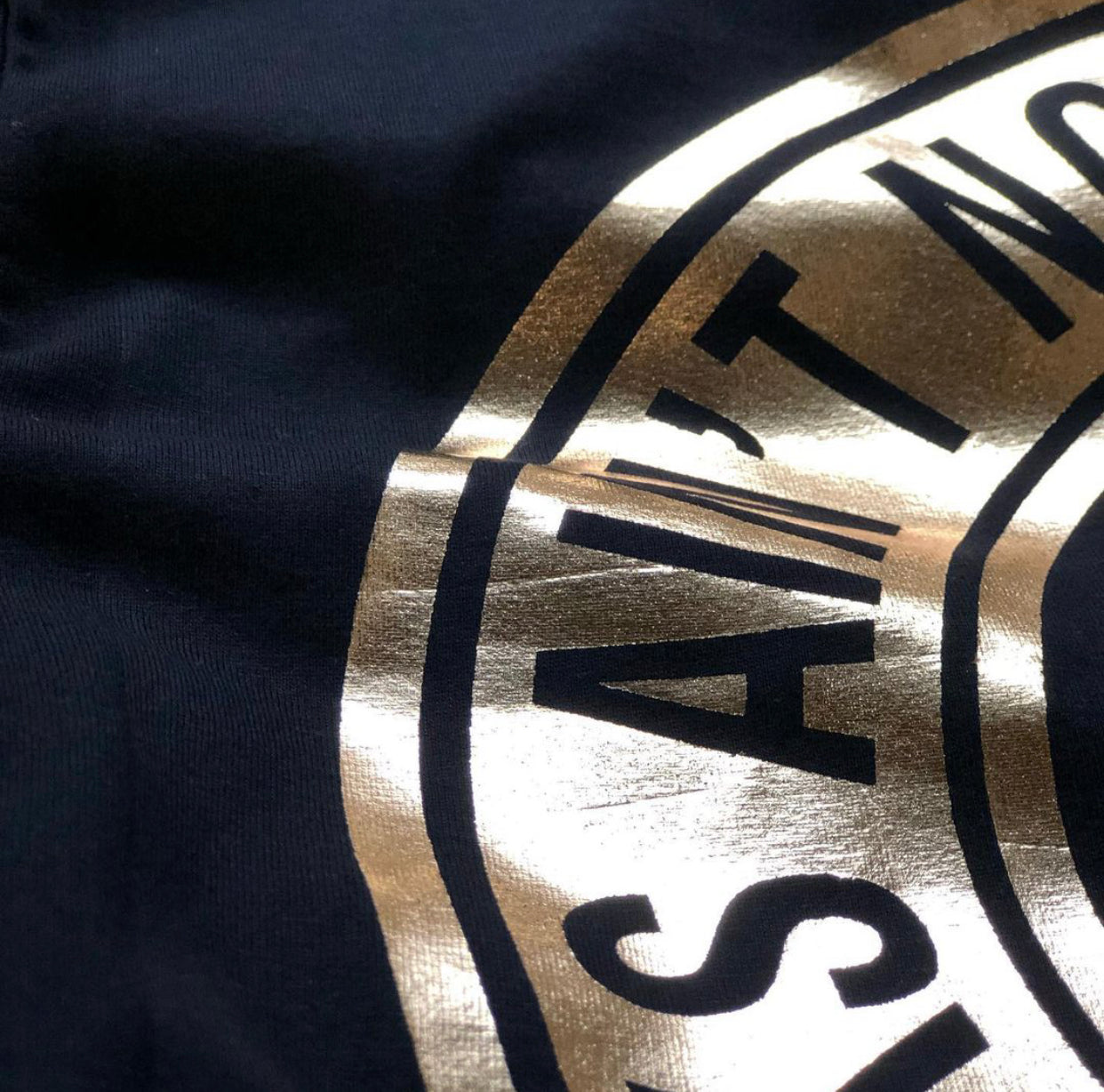 Quality Matters
At XVI, we source the world for the highest quality inks — plastisol or waterbase, and the best speciality processes — foil, glow in the dark, metallic. We can print almost anything you dream up!
Our staff have a combined 50+ years of experience with our state-of-the-art printing equipment, and they treat every job with the same level of professionalism and dedication to their craft.
What is heat transfer printing?
Vinyl heat transfer printing is a printing method that involves using a vinyl material to transfer designs onto fabrics and other surfaces. The process involves cutting the design out of a sheet of vinyl using a computer-controlled cutting machine. The excess vinyl is then removed, leaving only the design on a clear carrier sheet. The design is then transferred onto the fabric using heat and pressure, causing the vinyl to adhere to the surface.
This printing method allows for a wide range of colors and finishes, including metallic, glitter, and neon, to be used in the design. It's also a popular choice for creating custom names and numbers for sports jerseys and uniforms. Vinyl heat transfer printing is known for its durability and longevity, as the vinyl material is resistant to fading, cracking, and peeling. With its ability to create bold and eye-catching designs on a variety of surfaces, vinyl heat transfer printing is a valuable tool for businesses and individuals looking to create custom apparel and promotional items that stand out from the crowd.
1,000,000+
Over a million units screen printed